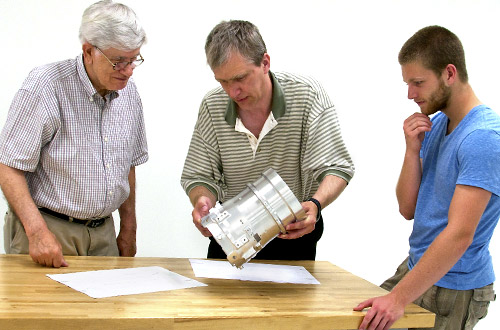 is a private Canadian company founded in 1975 in Ville St-Laurent. Due to increased work levels, F.J. Machine Shop resituated in 1985 and again in 2008 in a larger facility located in the industrial sector of Baie D'Urfé just south of the Trans Canada Highway. Our company is fully certified and registered to a quality management system that complies to ISO 9001 and has been since 1993.
Our expertise is in precision machining of complex and high-precision parts with state of the art CNC lathe and machining centers capable of providing large production runs while maintaining accuracies down to ± .0001". Our experience includes work on a wide range of materials from various plastics, to alloys of aluminium, titanium and stainless steel. We also have a number of conventional machines to satisfy requirements of small runs on parts of lesser complexity.
At F.J. Machine Shop Ltd., our technical competence and team work are joined with practical experience and a proven reputation to fulfil your requirements. Our client base includes customers in the aerospace, transport, medical and telecommunications industries. For more than 35 years we have committed ourselves in giving entire satisfaction to our customers by the quality of our precision and craftsmanship in every part we make. In 2006, the Quebec Aerospace Association (AQA) Lifetime Achievement Award was presented to FJ founder and president in recognition of his contribution to the aerospace industry.
Parts that require further processing i.e. plating, painting, etc... can be subcontracted out to F.J. approved suppliers or if you wish, from your own list of approved suppliers. This will enable us to provide you a completed part with no further processing required on your part.
Upon request, it would be our pleasure to provide you with a copy of our quality assurance manual as well as a copy of our ISO 9001 certification. More information on our photographs and samples can be found here.
We greatly encourage you to come and visit us for a tour of our facility, this will allow us to demonstrate our capabilities and answer any questions or inquiries you may have. If we can be of any assistance, please do not hesitate to contact us.
Sincerely,
Frank Jukic

President